What are you looking for?
Exercise Legs - Thigh Toner
Train your thighs
Beautify yourself
Flexibility
Stay fit and healthy
Train regularly for better overall and pelvic health.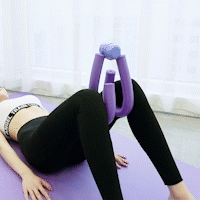 Inspire those around you

Train daily and brag about your slim body in front of friends and colleagues.


Lightweight and portable, it can be easily carried anywhere in the gym or office.


The PVC material used in the product is environmentally friendly.


Improves control of the bladder and pelvic floor strength.


The soft foam outer protection is comfortable to hold and does not slip.


It can be used for different muscle groups, such as arms, thighs, legs, etc.


Durable enough to use for decades.