What are you looking for?
Push-Up Board For Home Fitness (Clearance!!!)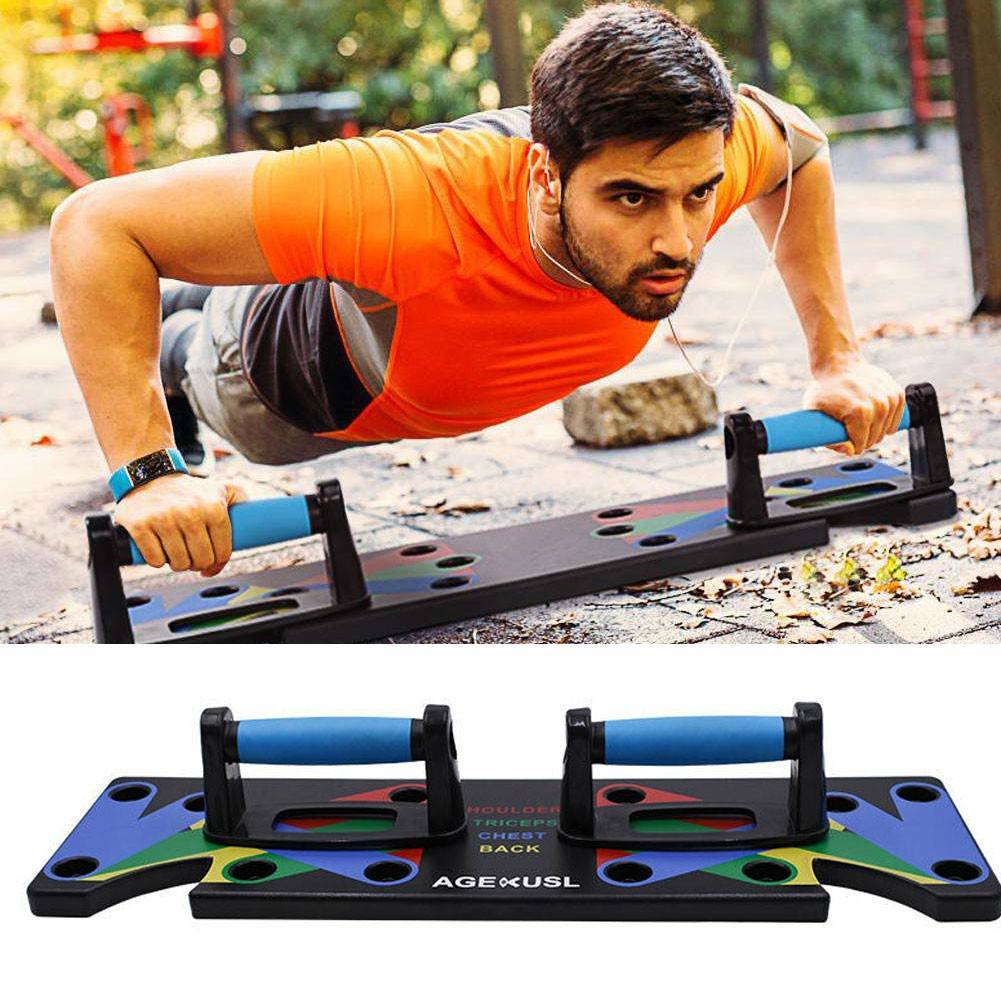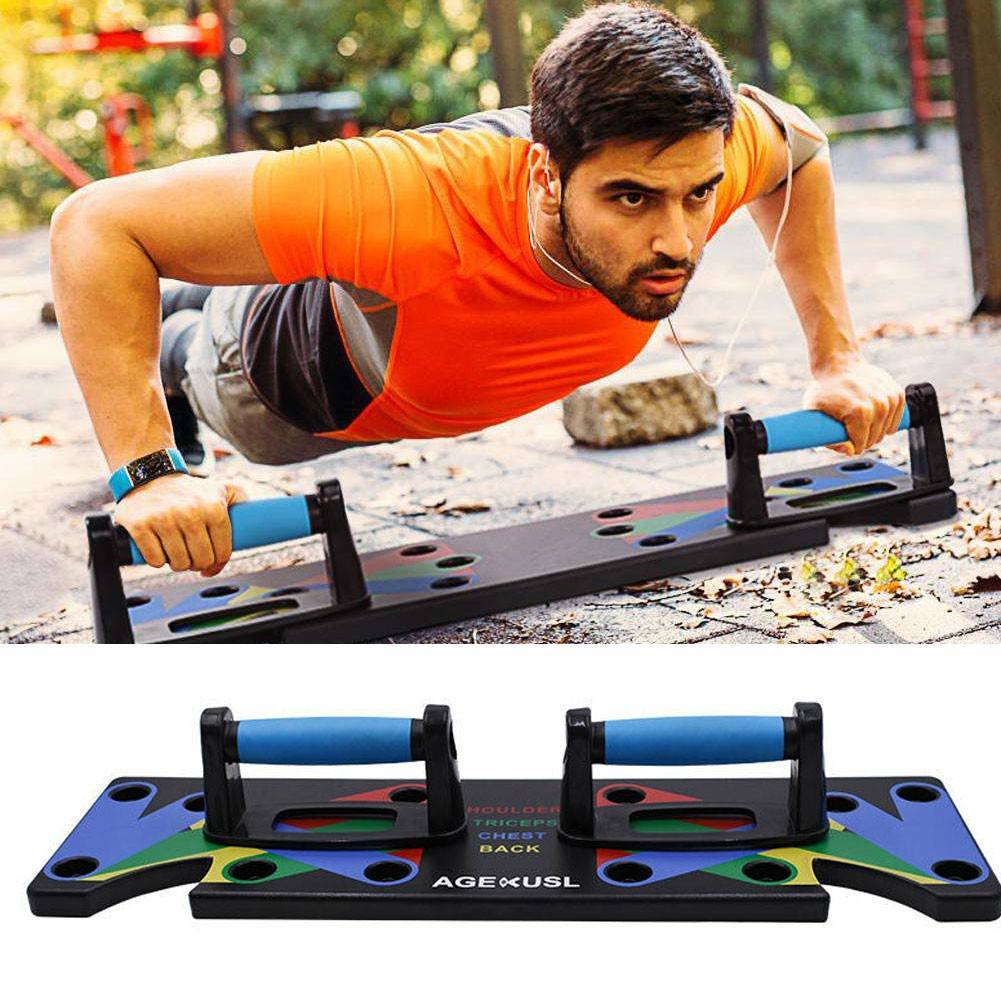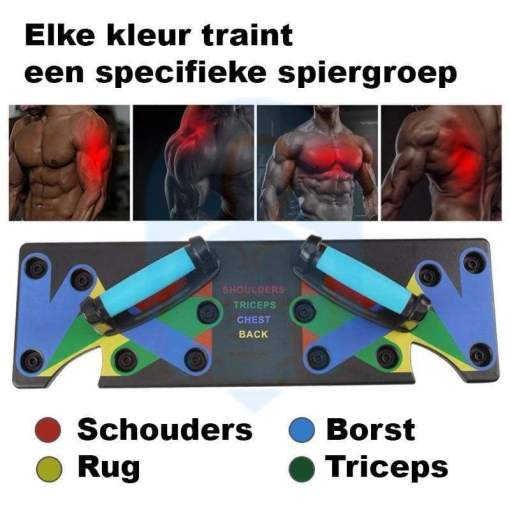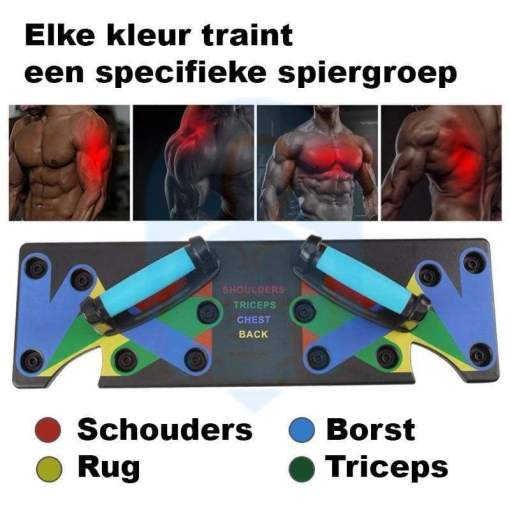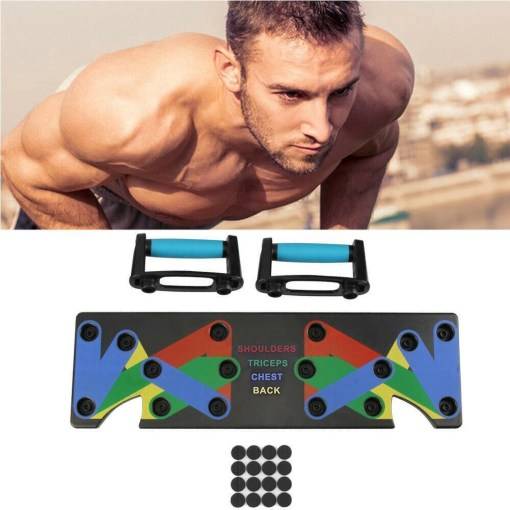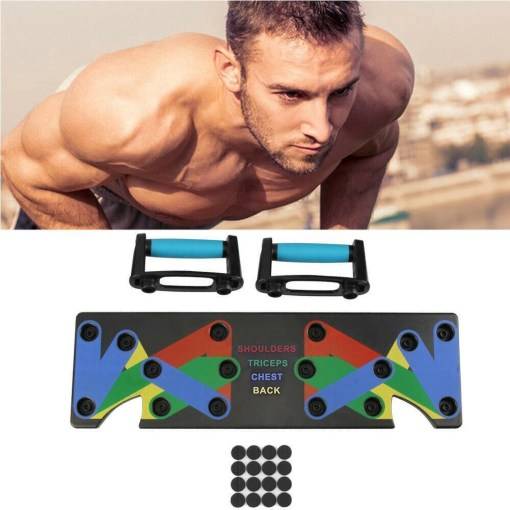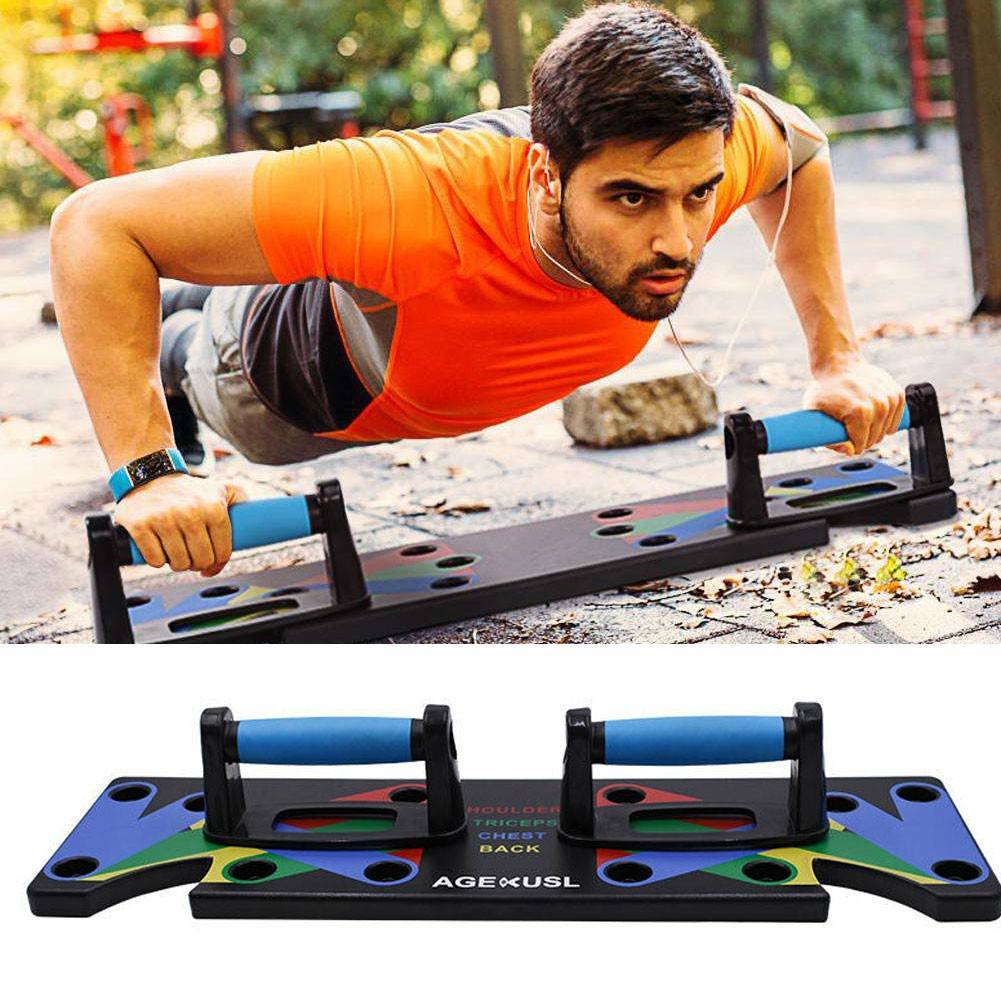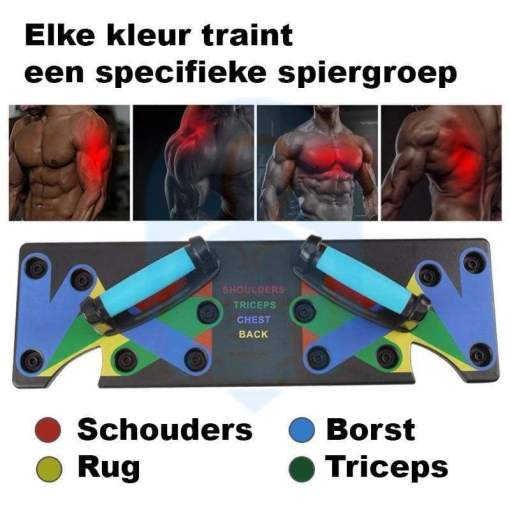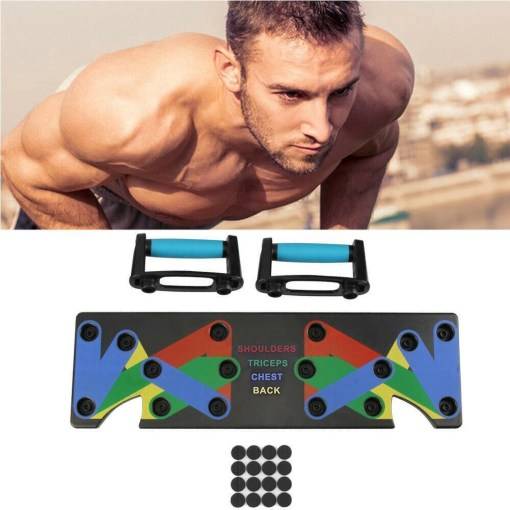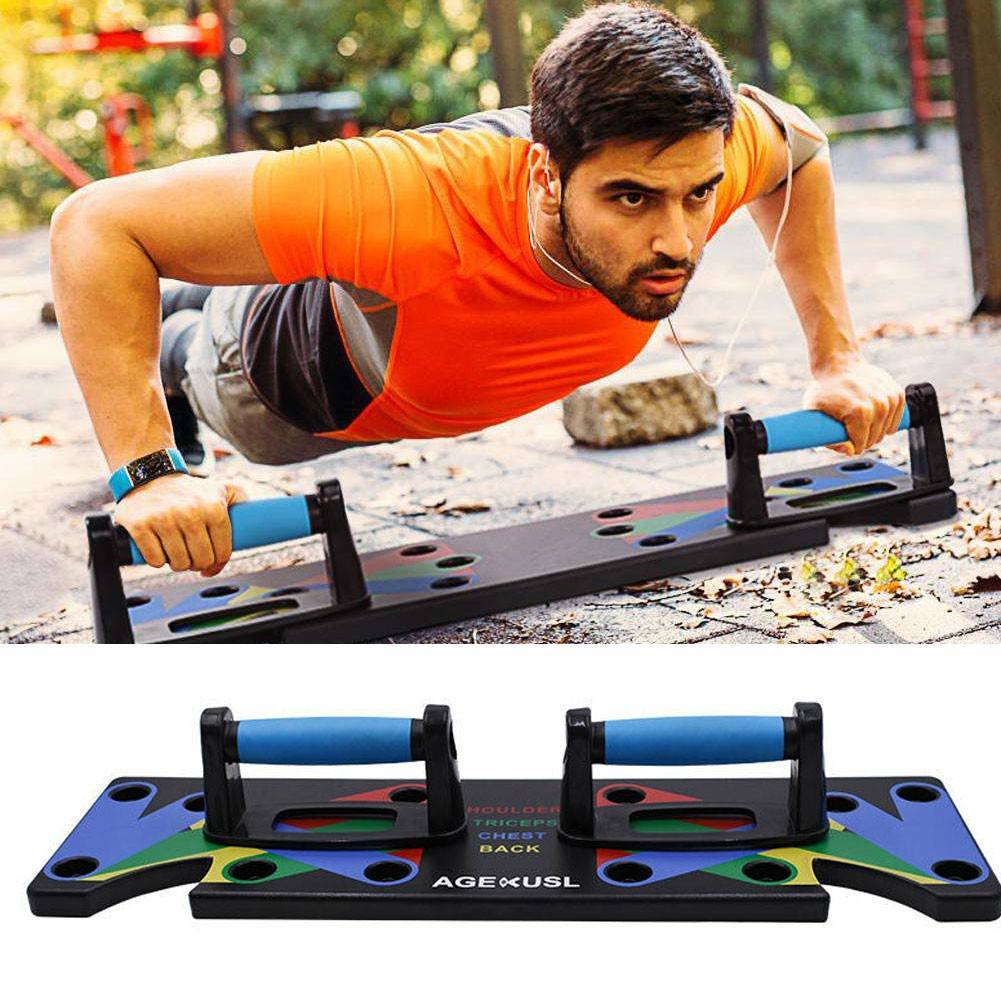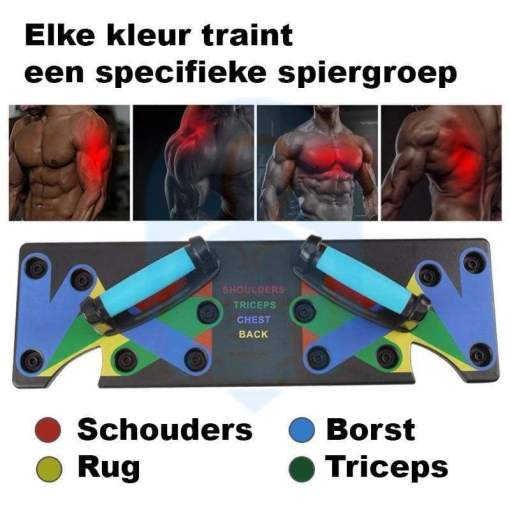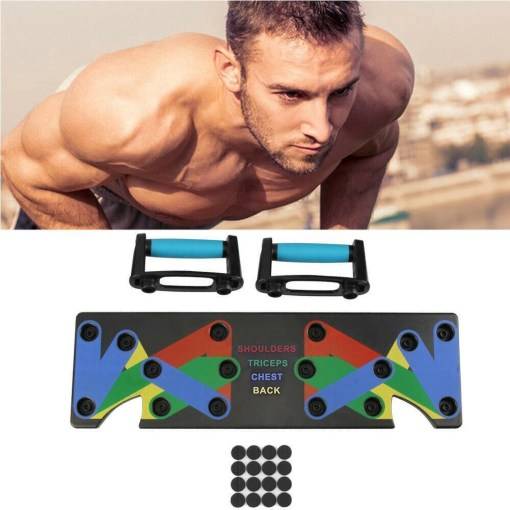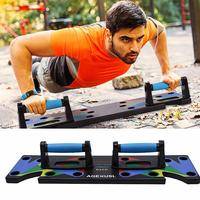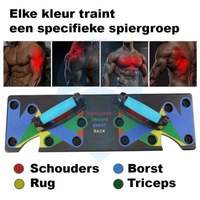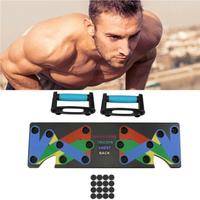 GYM CLOSED?! TRAIN YOUR ENTIRE UPPER BODY WITH THIS NEW

PUSH UP BOARD
Get the chest, shoulders, arms and back you've always dreamed of! With our Push-Up board you do n't need a gym anymore . 3x a week training on this board for half an hour, combined with good nutrition and you will see results within a few weeks!
!ENJOY THE DISCOUNT NOW!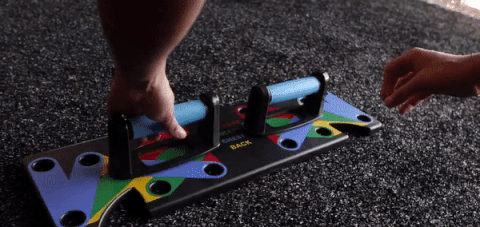 NO IDEA ABOUT TRAINING? NO PROBLEM!
This Push Up Board is a color-coded push-up training system that trains your entire upper body (chest, shoulders, back and arms). Based on the colors you can see which body part you are training. There are 9 different positions on the board, so you can do 9 different exercises. The board is easy to take anywhere, so you can do your exercises anywhere.
– MUSCLE BUILDING – With this push up board you train the 4 most important muscle groups of your upper body; shoulders, chest, back and triceps. With every exercise you also train your core (abs) every time
– LOSS – Doing the exercises on this board a few times a week will ensure that you burn more calories. Combined with a healthy lifestyle you will quickly lose the necessary kilos of fat!
- HANDY SIZE - Made of high quality materials and designed so that it does not take up much space. You can easily take the board with you wherever you go. Specially developed to perform the exercises as optimally as possible.
– FOR BEGINNERS AND ADVANCED – Whether you're just starting to train or are already an advanced strength athlete, it doesn't matter. Anyone can get a perfect workout with the help of this push up board.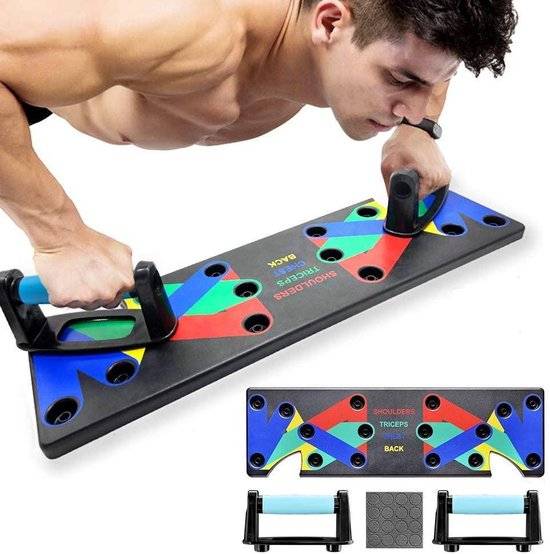 HOW TO USE THE PUSH UP BOARD:
You can place the handles in different positions on the board, this is very easy due to a click system. Each position has a color, which corresponds to a muscle group.
Red = Shoulders
Green = Triceps
Blue = Chest
Yellow = Back
If you put the handles on the red lines, you will mainly train your shoulders.
The handles are also provided with a soft grip, which gives you an extreme grip and the handles do not hurt your hands.

ORDER NOW AND EXCLUSIVE DISCOUNTS!
100% Satisfaction Guarantee

30 days to change your mind

Secure payment environment